Nena Adornments: For Every Body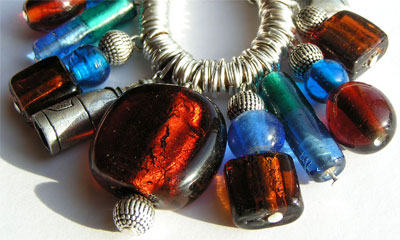 You can't resist the lure of a well-porportioned pair of earrings that combines the earthiness of semi-precious stones mixed with the clean lines of contemporary design, can you? Nor the comforting weight of a necklace of artfully combined antique African trade beads, nor deftly paired silver and sand-burnished glass. If this is true, then Nena Adornments are made for you.
For everybody who wants to adorn themselves with beautiful, thoughtful, and masterfully crafted jewelry that delights and inspires, Nena Adornments provides exactly what you are looking for.
Delve deeper into the world of Nena Adornments to see just how this particular blend of eclectic jewelry artistry came into being... More